Why tour with

Adventure Moto Ecuador?
We know Ecuador from north to south and from east to west, we have traveled our country and South America for more than 20 years, we work with certified and qualified bilingual tour guides.
We have a first-level support and supply team on guided tours, who will accompany motorcyclists in groups equal or larger than 5 and/or 5 days of the tour from beginning to end. For tailor-made or self-guided tours, you can also hire the service of a tour guide or mechanic who rides along with you on an independent motorcycle equipped for this purpose. Our team can solve mechanical problems that may arise, as well as basic food and hydration needs during the tour (Snacks, water, soft drinks).
On our team we have a person who can help you find the best accommodation options in Ecuador, so you can make reservations in advance for your trip to Ecuador. We also have an agreement with the 3-star Hotel Finlandia that gives us special rates ranging from $ 72 per night for our customers. 
We have several accommodation options for you depending on the tour you choose.  They range from 5 star to no less than 3 star accommodations or their international equivalent.  All accommodations on guided and self-guided tours are personal (single rooms) to ensure privacy and better rest. In the case of traveling as a couple or as a family, we have no problem in offering shared rooms. We have two types of accommodation on each tour, one of 4 stars or its equivalent and one of 3 stars or its equivalent, suitable for all budgets.
We can also design a fully customized guided or self guided tour according to your time and budget requirements.

Support on tour
Where you go, we go!…
The best support you can get on any Adventure Moto tour in Ecuador, and South America. No one can give you the support and peace of mind that we can, nobody.
Adventure Moto Ecuador has the vehicles, special equipment, crew, and know how to make your tour with us as safe and comfortable as it can be.

Your Safety is Our Priority
Safety and security are about being aware of your surroundings, clear communication, and being prepared.
Our equipment is provided by leading international manufacturers, purchased new, and maintained that way by a team of professionals.
We don't cut corners on tires, brakes, or any equipment and we inspect and secure everything with North American and European standards.
We follow MSF guidelines with regards to group riding, and our tours are equipped with satellite communication systems in case of an emergency.
Our entire staff has been trained in emergency scene management, first aid, and CPR as well as motorcycle mechanics and maintenance.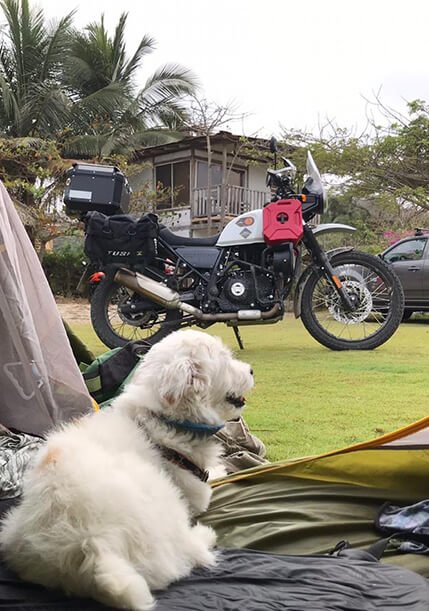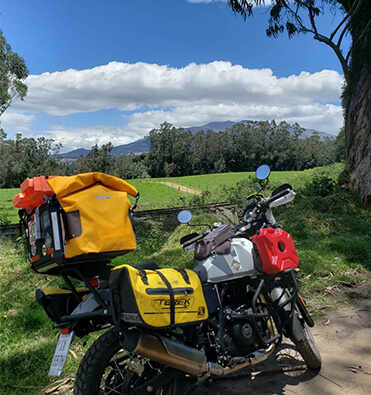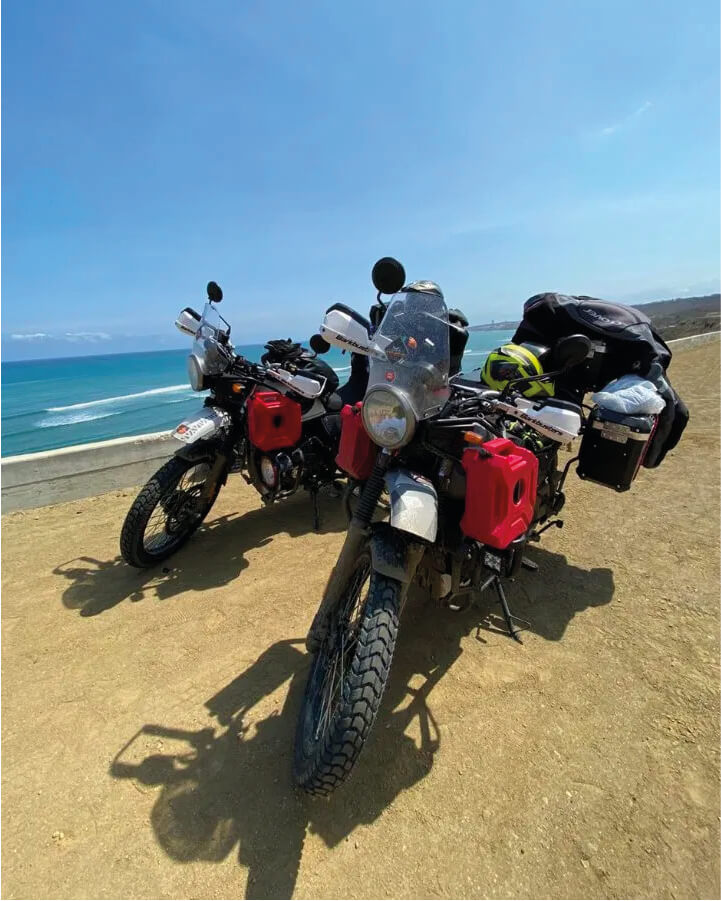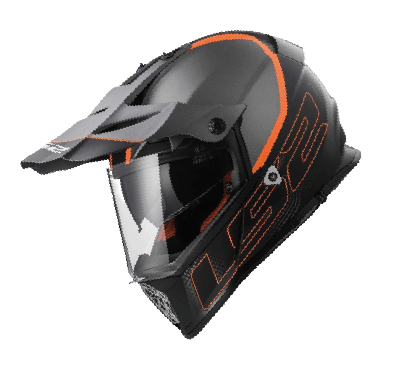 Why do

we exist?
"YOU'RE NEVER LOST ON A MOTORCYCLE"
For many years now, we have traveled by motorcycle through several countries of the world, in some cases with our motorcycles and many with rented motorcycles.
Every time we have rented a motorcycle no matter where it has been we have encountered two basic problems:
Accessories: "We have everything you need for your trip…. for an extra daily fee" and more.
The passenger: "must pay a small extra", and we have never found any motorcycle tour company that is pet friendly, well…until now, we are pet friendly. We can provide specific tour that include pet friendly accommodations, as well as a safe way to bring your pet along depending on his size and weight.
These alternatives range from a pet-tank bag for small dogs or cats or a pet friendly top case up to a trailer to haul your big dog along. On all tours that include or higher a support vehicle, your pet can ride along in A/C comfort.
* Please note that we do not train your pet to ride on a bike or in a truckability and safety.
Moto Ecuador Aventura
Feel
the adrenaline
Setting up

a tour
WE MAKE A DREAM COME TRUE, ECUADOR & SOUTH AMERICA ARE OUR INSTRUMENTS
We specialize in designing international Motorcycle tours including on-route support teams, and vehicles from Ecuador to Colombia, Peru, Chile, and Bolivia and the rest of South America upon requests.
We provide guided and self-guided tours across Ecuador that range from one full day or  4 days and 1.000km to 15 days and 3.000km (Ecuador only)
We include a support vehicle for all of our guided tours that include 5 riders or more. This service can also be available upon request in smaller groups for an extra fee.
We are the only company that offers Adventure Motorcycle rentals and Adventure Motorcycle Tours that are officially pet-friendly, therefore, we can provide you with all the necessary conditions to include your pet (Dog or Cat) in many of our tours.
We provide as well, all-inclusive daily tours on scooters throughout Quito, this is the best way to get to know our capital city. 
We can customize a tour according to your specific needs.
We provide technical and logistical support for international riders that ride cross Ecuador and South America.
We include upon your request a variety of activities that will make your experience one of a kind, these activities range from altitude diving, professional salsa dancing lessons or surfing in Montañita  to an ultimate Galapagos Island experience.
What do we offer?
Traveling and seeing the world is a dream of thousands of people, doing it on a motorcycle is the dream come true of very few, unfortunately we tend to postpone this desire a year at a time, until it becomes an unlived memory accompanied by a sigh and a «If I had» thought. Many problems stand between you and this dream trip from time to a budget and most important our families.
Aventura MotoEcuador has a solution so that you can fulfill this dream.
We are an Ecuadorian company that specializes in offering national and international routes from Quito or Guayaquil to the rest of the country or the south of the continent. We organize groups of no more than 10 motorcyclists with their own motorcycles of similar displacements, or in the case of not having one, we rent you fully equipped at an affordable price. While it is true to travel you need a budget, and to do it even more safely, we do not agree that the lack of options in the country and high prices of the few that you find related to this type of experience are a reason not to comply. your dream.
All our tours travel with one or two fully equipped supply tracks to provide support along the route and during the entire trip, it does not matter if it is a day and 400km or 15 days and more than 6500Km. We carry reserve motorcycles on a trailer that will be used in case one motorcycles in our group suffers any damage, flat tire or mechanical issue, in this way we give you a guarantee that you will finish your route, this service has no additional cost.
There are cases where simply tiredness or the complex weather makes you feel unsafe, no problem you can put your motorcycle on our trailer and we move with you inside one of the supply vans until you feel safe, we all learned and continue learning in this world of traveling by motorcycle.
And last but not least; The motorcycle is sometimes selfish since it does not allow you to take your family with you, and this is often a problem and a reason not to travel one your bike. We give you the option of being able to take members of your family in our supply vehicles, your family can go with you and share the experience from a safe place. And by family we mean any member of it, we are pet friendly, we have the necessary equipment for you to take your dog or cat with you in the supply vehicle.
Vision
Our vision is to be the most innovative, environmentally responsible and financially profitable Adventure Moto Touring company on the market and to be recognized as a regional benchmark.
Mission
To organize and offer innovative national and international motorcycle tours that allow Ecuador and South America to be seen and known as a multicultural and megadiverse region, with an emphasis on complementary activities to motorcycling.
To provide all bikers, during their trips with MotoEcuador, with a level of on-road supply and technical support that exceed their expectations, and motivate and allow our clients to go further and with greater safety.
To provide the best possible customer experience with exceptional quality, reliability, and safety.
Values
​​Transparency, responsibility and competitiveness.