What equipment

do our motorcycles have?
The minimum equipment on our motorcycles for * self-guided or guided tours consists of:
1. Aluminum Top Case ranging from 38L to 46L (GIVI, Mastech, or GITREK).
2. 6L Tank bag GIVI brand or similar
3. A pair of Xenon auxiliary off-road lights
4. USB connector on the handlebar
5. Crash bars (Protect your legs and the bike in case of fall)
6. Bark busters handguard
7. Side racks for suitcases.
8. 28L or 34L aluminum panniers or TUSK brand saddlebags Pilot model (Gitrek Top Case and panniers come with inner bags while for your traveling comfort, it facilitates the lodging and transport of your items.
9. If needed we offer free of charge a pair of tie-downs to secure your luggage to the motorcycle
10. If necessary, you can borrow a Thule brand 72L waterproof bag for your trip at no extra cost.
11. RotoPax Base on the Top Case for holding auxiliary box, 3.75GL fuel jerrycan, or RotoPax organizer box (ideal for items that you must take with you into the hotel, the RotoPax are very easy to remove and assemble)
12. One Q.P 2.5Lb fire extinguisher, ANSI 318 standard first aid kit, basic tool kit, tube repair kit, and air compressor.
13. Tomtom/Garmin GPS with important landmarks and pre-loaded maps according to tours.
14. All our rentals begin with a full tank of gas. (On guided tours the package value includes all fuel necessary for the total length of the tour, as well as tolls.
15. Extra fuel jerry cans regulated according to NFPA 30 (RotoPax or Long-Haul) capacity ranging from 5L to 3.75GL depending on the motorcycle (these are given to you empty without fuel for rentals that are not on a tour schedule)
16. Pre-payed cell phone.
17. Paperwork for each bike up to date (Includes local SPPAT requirement)
18. Nationwide 24/7 assistance on your tours (Applies on self-guides and guides tours)
19. Waterproof raincoat sizes L, XL, and XXL

Self-guided tours
For those who wish to choose the length and timing of their vacation or ride only in the company of close friends, we will be happy to organize a self-guided motorcycle tour that will best suit you in terms of number of days, distance, and things you would like to see or do. For your self-guided tour you can choose: one of our already existing ***GUIDED TOURS itineraries, preset ***SELF-GUIDED tours BELOW, or contact us and we will CUSTOM design a motorcycle tour for you.

* Note: Self-guided tours only include accommodation and meals at each destination places included in the tour (Breakfast and dinner) at the hotel/Lodge included in the tour.
If you need anything else as far as motorcycle equipment is concerned, just let us know, we will gladly see what we can do.

Guided Motorcycle Tours
Our Guided Motorcycle Tours allow you to truly enjoy touring Ecuador, and South America in style. We'll provide you with a late model motorcycle, put you up in the best hotels, and take you to the selected restaurants serving excellent regional specialties. Our knowledgeable and friendly guides are highly committed to ensuring your needs are cared for, and excited to have you experience how fantastic our riding terrain is. All our guided tours have a GUARANTEED departure and can be done as a SELF-GUIDED or CUSTOM (closed group) tour.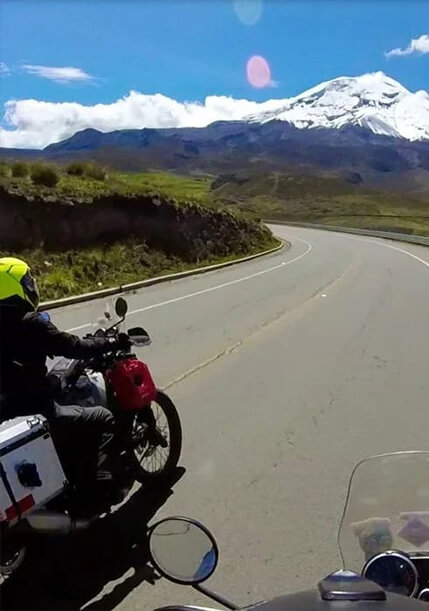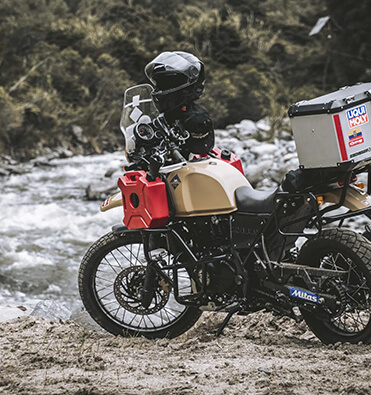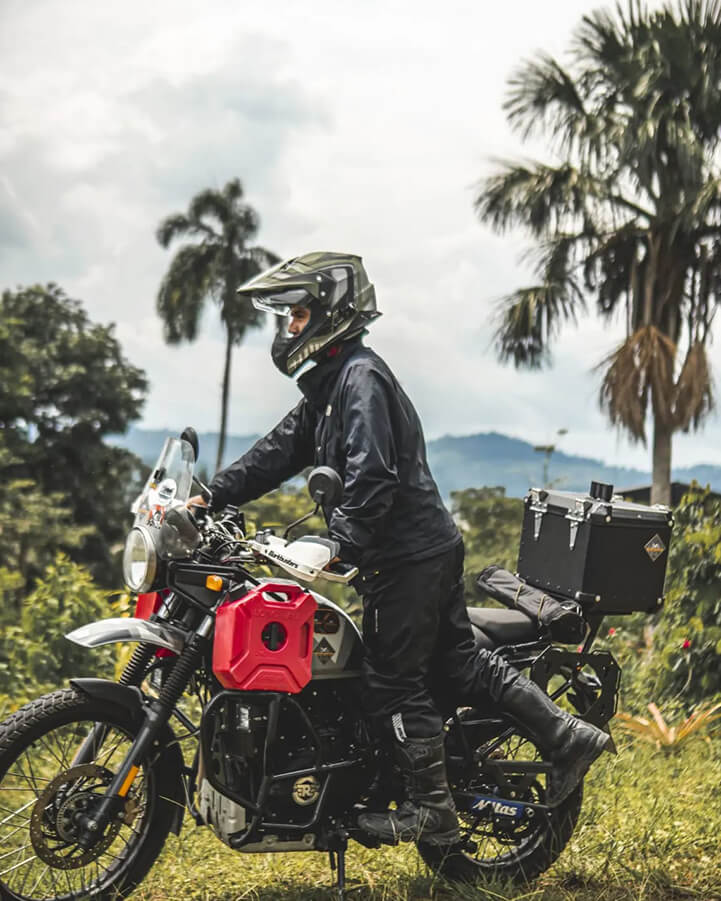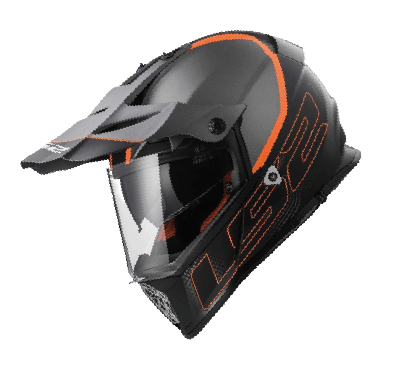 What our packages

don't include?
– Air or land tickets to and from Ecuador before and after the tour
– Accommodation outside the dates of the chosen tour
– Food outside the dates of the chosen tour
– Payment of traffic fines incurred during the tour
– Helmets, sweaters, pants, boots and gloves: We believe that for comfort and hygiene issues this equipment must be your own. We can sell them separately, we don't rent them.
Additional

services
These services are designed to provide support and supplies for tours of more than 4 motorcycles, or as a complement for any kind of travelers traveling as a couple, group or alone. These services can be hired for the entire tours or part of it. The values can be divided into group members.
They are available on any of our packages of less than 4 motorcycles and/or 5 days' duration you can hire:
Certified motorcycle guide (Kawasaki KLR 650 or Royal Enfield Himalayan) $ 150 per day plus VAT, plus food and accommodation for the guide.

Motorcycle mechanic & Supply, fluent in English/Spanish with his own motorcycle (Royal Enfield Himalayan) $ 150 per day plus VAT plus accommodation and food for the mechanic.
Support and supply vehicle with driver (Ford Explorer 4×4, Ford Edge 4×2 and JAC 1035 Doble cab):
· Ford Explorer 4×4, $180 per day plus VAT plus accommodation and food for the driver.
· Ford Edge 4×2 $160 per day plus VAT plus accommodation and food for the driver.
· JAC 1035 Doble cab $250 per day plus VAT accommodation and food for the driver.
Any of these vehicles will haul a 3 rail motorcycle trailer with at least one spear motorcycle, just in case we need it along the way, this brings an extra sense of security for the entire trip. If at any time you feel tired or just prefer to rest for a few miles, we will gladly put your bike on the trailer and seat you in the support vehicle with A/C so you can rest, as soon as you are ready you can join the rest.
These support vehicles will carry cold beverage, food & snacks as well as extra fuel, Motor oil, and spear parts for all the bikes on the tour, if you need to bring extra luggage for the tour you can put it in the support vehicles instead of using your bike.
· Motor Uno Scooter Honda Fatty navy 110cc to tour Quito before or after the tour: $ 30 per day, for guided or non guided tours through Quito.